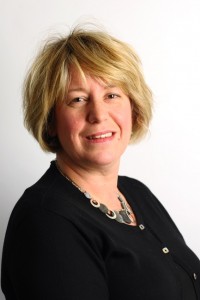 Liz is Publish What You Fund's EU Representative and has over twenty years of experience as an advocate in the humanitarian and development sectors. Liz monitors international development policy, development effectiveness and aid transparency while engaging directly with the EU institutions such as the Council, European Commission and European Parliament and with civil society organisations, such as the European NGO Confederation (CONCORD).
In addition, Liz is our advocacy lead on the Joined-Up Data Standards project. Her interest arises from her engagement with the IATI open data Standard and she works closely with the Senior Advocacy Adviser to highlight the value of joined-up data.
Liz studied the politics, law and economics of the European Union as an undergraduate and has spent over 20 years working in Brussels.. Her background includes working in the non-profit sector for Médecins Sans Frontières (MSF) in Nicaragua, Rwanda and Peru and for CARE International as their EU Representative. Prior to that, Liz worked for the European Commission's Directorate General for International Cooperation and Development in Brussels and in the EU Delegation in Moscow.