These are some of the organisations we work with to promote aid effectiveness, transparency and open data.
Also find out more about Transparency Week, a global series of events we ran with our partners in October 2013.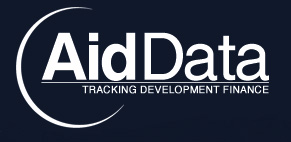 The AidData initiative aims to capture the universe of development finance by collecting and standardizing aid information.  The AidData.org portal provides more comprehensive information on development activities than is currently available from any other source, building on the OECD's Creditor Reporting System.  In addition, AidData works at the global and country level to make aid information more relevant and accessible to a wide range of stakeholders.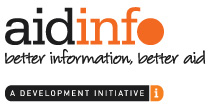 AidInfo, based within Development Initiatives, is working with the international development community to create a publicly accessible online format that opens up comparable, comprehensive, detailed, flexible, timely and transparent data about aid. AidInfo is supporting the International Aid Transparency Initiative through background technical work.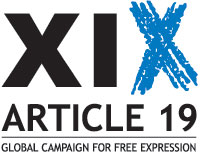 ARTICLE 19 is an independent human rights organisation that works globally to protect and promote the right to freedom of expression. It takes its name from Article 19 of the Universal Declaration of Human Rights, which guarantees free speech. In 2010, ARTICLE 19 brought together members of the global human rights, development and transparency communities to discuss the MDGs, resulting in the London Declaration for Transparency, the Free Flow of Information.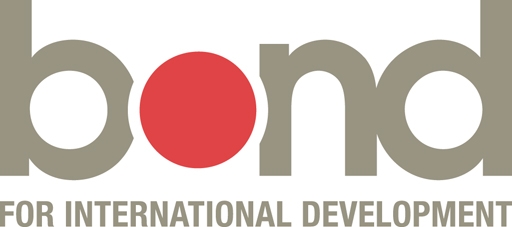 Bond is the UK membership body for non-governmental organisations (NGOs) working in international development. Established in 1993 on the initiative of 61 NGOs working in international development, we have 358 members (at 31 March 2011) ranging from large bodies with a world-wide presence to smaller, specialist organisations working in certain regions or with specific groups of people.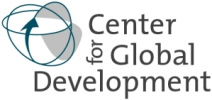 The Center for Global Development is an independent think tank based in Washington, D.C. that works to reduce global poverty and inequality by encouraging policy change in the U.S. and other rich countries through rigorous research and active engagement with the policy community. In October 2010 the Center launched 'QuODA', an assessment of the Quality of Official Development Assistance (ODA) provided by 23 donor countries and more than 150 aid agencies.

The Development Research Institute (DRI) at New York University seeks to engage the academic world and the wider public about effective solutions to world poverty. DRI has also established a programme of research on aid and accountability.
The AidWatch Initiative is a pan-European lobby and campaigns initiative monitoring and advocating on the quality and the quantity of aid provided by EU Member States and the European Commission. The AidWatch network is an active group of civil society aid experts that works collectively to hold Member States to account on their aid quality and quantity commitments.

FreeBalance helps governments around the world leverage robust Government Resource Planning (GRP) technology to accelerate country growth. FreeBalance software solutions for public financial management support reform and modernization to improve governance, transparency and accountability. FreeBalance solutions have been implemented in countries across the globe, including Afghanistan, Antigua and Barbuda, Canada, Guyana, Iraq, Jamaica, Kosovo, Kyrgyzstan, Liberia, Mongolia, Namibia, Pakistan, Palestine, Panama, Sierra Leone, Southern Sudan, Timor-Leste, Uganda, and the USA.

The International Budget Partnership (IBP) was formed in 1997 to collaborate with civil society organizations in developing countries to analyze, monitor, and influence government budget processes, institutions, and outcomes. The aim of the Partnership is to make budget systems more responsive to the needs of poor and low-income people in society and, accordingly, to make these systems more transparent and accountable to the public. IBP released the Open Budget Survey in October 2010, which is the only independent, comparative, regular measure of budget transparency and accountability around the world.

The ONE Campaign is a grassroots advocacy and campaigning organization that fights extreme poverty and preventable disease by raising public awareness and asking political leaders to support smart and effective policies and programs that are saving lives. ONE campaigns for more effective aid and trade reform, and supports greater democracy, accountability and transparency.

OpenAid is an advocacy organisation in Germany committed to improving aid effectiveness through transparency and feedback processes. OpenAid's objectives are the implementation of the International Aid Transparency Initiative (IATI) and more transparency in non-governmental aid agencies. Another key goal is the promotion of citizen monitoring and feedback processes at project level – particularly using new technologies and social media.

The Open Aid Partnership (OAP) works to improve aid transparency and efficiency through supporting development partners in visualizing the sub-national locations of aid activities on an Open Aid Map. Knowing the geographic locations of where organizations are operating within a country allows governments, donors, private sector and civil society organizations to better coordinate and harmonize their efforts. It also supports citizens to better monitor on-the-ground progress and provide direct feedback on project results.
Open Aid Partnership has so far been endorsed by Canada, Czech Republic, Estonia, Finland, Netherlands, Sweden, and United Kingdom, as well as the African Development Bank (AfDB), the Foundation Center, InterAction, ONE, and the World Bank Group. OAP works in partnership with the governments of Bolivia, Kenya, Malawi, and Nepal. The Open Aid Partnership is hosted by the World Bank Institute.

Oxfam America is undertaking a major programme of research and advocacy on 'ownership' within a framework and is promoting information and transparency of aid as a first step to improving recipient country ownership.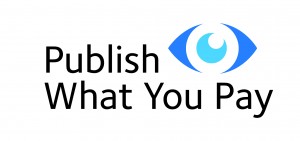 Publish What You Pay (PWYP) is a global civil society network with over 600 member groups across more than 50 resource-rich countries like Nigeria, Angola, Cambodia and Kazakhstan  that are united in their call for oil, gas and mining revenues to form the basis for development and improve the lives of ordinary citizens in resource-rich countries.

The Revenue Watch Institute is a non-profit policy institute and grant-making organization that promotes the responsible management of oil, gas and mineral resources for the public good. With effective revenue management, citizen engagement and real government accountability, natural resource wealth can drive development and national growth. RWI provides the expertise, funding and technical assistance to help countries realize these benefits.

Transparency International is a global network including more than 90 locally established national chapters and chapters-in-formation. These bodies fight corruption in the national arena in a number of ways. They bring together relevant players from government, civil society, business and the media to promote transparency in elections, in public administration, in procurement and in business. TI's global network of chapters and contacts also use advocacy campaigns to lobby governments to implement anti-corruption reforms.