The Aid Transparency Index

Results of the 2016 Aid Transparency Index. Visit the website for further analysis and information.
The Aid Transparency Index is the only independent measure of aid transparency among the world's major development agencies. It tracks and encourages progress, while holding donors to account for commitments they have made to open up their information.
The key commitment to transparency was set in 2011, when leading aid donors committed to make their development aid finances and project information open and accessible to all by December 2015. This commitment was made as part of the Busan Partnership for Effective Development Cooperation.
The 2016 Index showed that only 10 donors, ranked in the 'very good' category, fully met this commitment. With the 2015 deadline now passed, we are raising the bar and pushing donors to improve the quality of their information, so that it can be widely used by themselves and others.
In October 2016, we launched an in-depth methodology review and consultation. The entire process is covered in this range of blog posts. The 2018 Aid Transparency Index technical paper contains a full account of the scoring system and indicator definitions. The 2018 Aid Transparency Index guidelines contain an overview of the changes made since the last Index and what this may mean for donors. The next report will be released in 2018.
"As a country if you do not have control over resources or don't know what resources you are getting, it's harder to plan for them and be held to account for them."
HE Ernest Rwamucyo
Contact


Ines Schultes
Research Assistant

Andy Lulham
Aid Information Advisor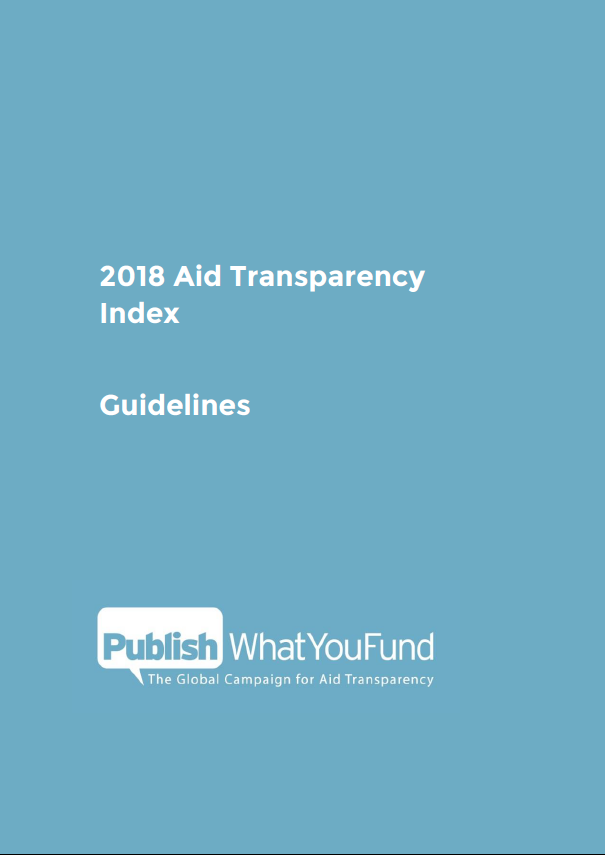 2018 Index methodology guidelines