The Index: Transparency tools
Our technical team has developed online tools, in order to support donors to publish their aid and development information ahead of each Aid Transparency Index assessment.
Aid Transparency Tracker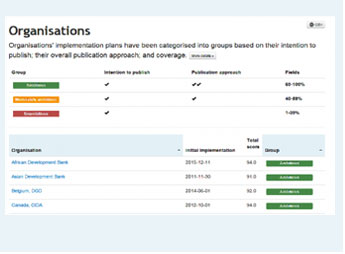 The Aid Transparency Tracker is an online data collection platform that provides the main, underlying dataset for the Aid Transparency Index. The Tracker includes three separate data collection tools:
An automated data quality assessment tool (for indicators where comparable and timely data is available via IATI).
A survey (for indicators where comparable and timely data is not currently available).
An implementation schedules' analysis tool.
Simple Tester
We are developing a Simple Tester to allow organisations to test the quality of their data before publishing to IATI. This self-assessment tool applies a series of tests to a data set and identifies areas where data quality is lacking. We aim to launch the Simple Tester in March 2017. This will be a free online tool available to donors.
Contact


Nicholas Dorward
Research Assistant

Andy Lulham
Aid Information Advisor