The Index: Transparency tools
Our technical team has developed online tools, in order to support donors to publish their aid and development information ahead of each Aid Transparency Index assessment.
Aid Transparency Tracker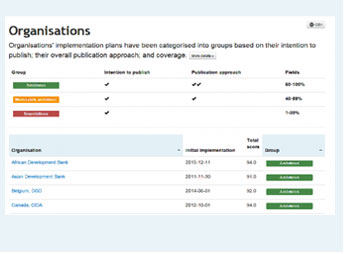 The Aid Transparency Tracker is an online data collection platform that provides the main, underlying dataset for the Aid Transparency Index. The Tracker includes three separate data collection tools:
An automated data quality assessment tool (for indicators where comparable and timely data is available via IATI).
A survey (for indicators where comparable and timely data is not currently available).
An implementation schedules' analysis tool.
---
Data Quality Tester
The free to use Data Quality Tester allows organisations to test the quality of their data before publishing to IATI. This self-assessment tool applies a series of tests to a data set based on the Aid Transparency Index methodology and identifies areas where data quality is lacking. We expect it to be most useful for:
Donors who are included in the Index to monitor their own progress both during and outside of the Index cycle
Organisations who want to start publishing in the IATI Standard
Those that do not qualify for inclusion in the Index based on our criteria
Donors who used to be assessed but are not currently
---
IATI Canary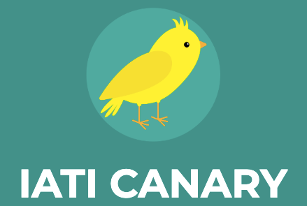 IATI Canary is a free data monitoring and alert service. It checks to ensure IATI data is both available and compliant with the IATI schema. If there's a problem, you'll be notified by email.
If you're an IATI publisher aiming to ensure your data stays accessible, or a data user keeping an eye on data availability, you may find IATI Canary useful.
IATI Decipher
Our Visualisation Tool for IATI Organisation File Data
 IATI Decipher is a browser extension that visualises IATI organisation file data. It enables users to quickly visualise all of an organisation's strategic data on the IATI Registry web pages. It automatically translates the raw IATI XML on the Registry into graphs and charts and makes the strategic documents searchable.
IATI Decipher provides access to:
Donor budgets by fiscal year
Donor budget by sector by fiscal year
Donor budgets by recipient country by fiscal year
Donor budgets for a recipient country by sector
Links to donor documents, such as country strategies