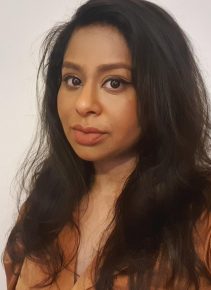 Farzana Ahmed
Advocacy Manager
Farzana joined Publish What You Fund in October 2019 to lead on the DFI Transparency Initiative.
She previously worked as a Senior Researcher at Peace Direct, where she conducted case study research on aid transitions in support of locally led development and peacebuilding in six countries. Prior to Peace Direct, Farzana worked for the Africa Directorate at the Foreign and Commonwealth Office and a local NGO based in Yemen. Farzana has an MA in International Conflict Studies from King's College London and a BA in Politics from SOAS, University of London.
Ryan Anderton
Research Assistant
Ryan joined Publish What You Fund as Administrative Assistant in January 2020 to work on the DFI Transparency Initiative.
Ryan holds an MSc in Environmental Change and International Development from the University of Sheffield, which he obtained in 2019. He conducted research in Kenya for his dissertation on the impacts of human-wildlife conflict on indigenous pastoralist communities. Ryan has travelled extensively around South America, where he has volunteered for numerous NGOs and lived in Colombia for four years teaching English.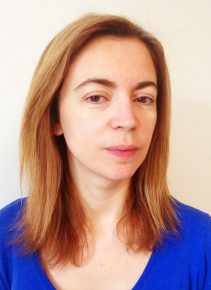 Sam Cavenett (nee Collin)
Communications Manager
Sam joined the Publish What You Fund team in August 2018. She leads on our communications and marketing activities, including the website, social media, newsletter and brand.
Sam has over 20 years' experience in the non-profit sector, including communications roles at Responsible Finance and EIRIS. She also gained extensive research and project management experience at the New Economics Foundation and Foundation for Assistive Technology.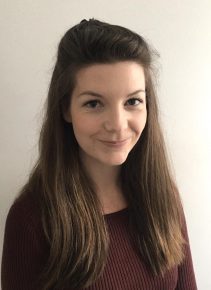 Alex Farley-Kiwanuka
Project Manager
Alex joined Publish What You Fund in April 2020 as Project Manager for our gender financing project. She now leads our work on Women's Economic Empowerment. Alex has a background in gender and humanitarian research and project management, working in Bidibidi Refugee Settlement, Uganda. Alex has authored papers on gender and migration and SRH in humanitarian programming, including for the South African Institute of International Affairs. Alex holds an MSc in African Development from the London School of Economics.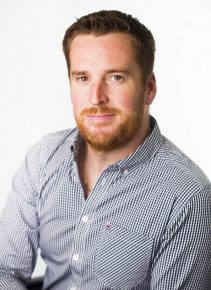 Gary joined Publish What You Fund in July 2018. Before this he was the CEO of the INGO Transaid from 2011 until 2017 having joined the organisation as a volunteer in 2006. With a background in logistics from his time at Procter and Gamble, and qualifications in Public Health from the London School of Hygiene and Tropical Medicine, Gary has spent much of his career designing, implementing and evaluating health programmes throughout sub-Saharan Africa. Since joining Publish What You Fund Gary has played a key role in designing and launching the DFI Transparency Initiative and oversees the organisations other programmes. Gary is also chair of the board of trustees at Charity Finance Group.
Linda Grimsey
Operations Manager
Linda joined Publish What You Fund in November 2011, directly after our transfer to an independent organisation. She oversees all finance, human resources and operations activities, including the annual audit, reporting to Companies House, budgeting, recruitment and contracting. Linda has extensive experience in finance and operations for the not-for-profit sector. She has worked in diverse roles over the past 30 years, including for a large London university and a women's aid center. She holds certificates in Accountancy, Management and Human Resources from the National Council for Voluntary Organisations and the Institute of Management.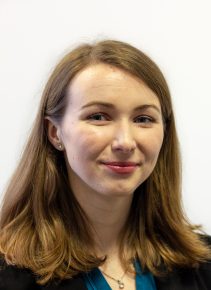 Jamie Holton
Project Management & Research Officer
Jamie joined the team in February 2020 for our gender financing project. She now supports our Women's Economic Empowerment project. She previously worked as a consultant for Save the Children UK and UNOCHA, and interned with the Dutch MFA and the National Rapporteur on Trafficking in Human Beings and Sexual Violence against Children. Jamie's research has focused on the effectiveness of humanitarian collaboration, opportunities for private-public open data partnerships, and the impact of a children's savings programme for street children in Mumbai. Jamie holds an MSc in International Development & Humanitarian Emergencies from the London School of Economics, and an MA in International Relations from Leiden University in The Netherlands.
LinkedIn
Twitter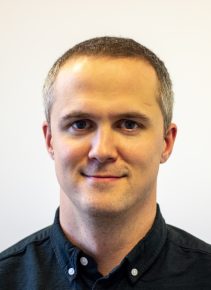 Paul James
Research Officer
Paul joined Publish What You Fund in January 2020 to work on our DFI Transparency Initiative. Prior to this Paul completed a PhD in Development Policy and Management at the University of Manchester, focussing on land reform and agriculture in South Africa. While completing the PhD Paul undertook various teaching and further research responsibilities. He has also worked as a Global Policy Intern with the One Campaign and volunteered in East Africa. Paul holds a MSc in Development Studies from SOAS, University of London.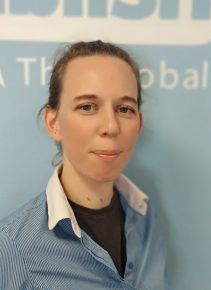 Elma Jenkins
Research Officer
Elma joined the team as in May 2019 initially to carry out research for the UK aid transparency review. She now supports the research for the Index methodology review and the upcoming 2022 Index as well as research support for both the DFI and Women's Economis Emportment projects. Her varied work experience includes working for a consultancy on an East African big data project, volunteering with the Fairtrade foundation campaigns department and managing a yoga studio reception. Elma has also lived and worked in the Netherlands for three years where she gained and MSc in International Development from the University of Amsterdam during which she studied budget transparency in Uganda. Since returning to the UK she has been nurturing an interest in data visualisation tools and civic tech. Currently Elma also sits on the committee for the Transparency Working Group within Bond.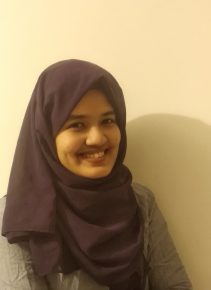 Afraim Karim
Research Assistant
Afraim joined the team in November 2020 as Research Assistant to work on the Women's Economic Empowerment project.
Afraim has completed her Bachelors in Economics and Social Science from BRAC University, Bangladesh. Prior to that she was involved with financial inclusion and labour market research in Bangladesh through her position in Innovations for Poverty Action (IPA). Her undergraduate dissertation was on female labour migration and their involvement in the migratory labour market. Afraim has also worked on an independent RCT project on the impact of creating anti-tobacco nudges for riverine islands in Northern Bangladesh.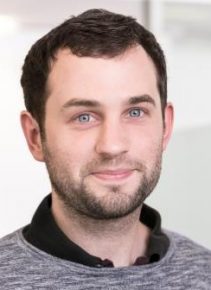 Henry Lewis
Project Officer
Henry joined the team in July 2019 to work on our humanitarian transparency research project. He currently works on our 2022 Aid Transparency Index and our Women's Economic Empowerment project. He has worked in philanthropy in the humanitarian field, particularly focused on early childhood development and children displaced by conflict. Previously, Henry worked for a number of development NGOs with a focus on the environment, health, and displacement. Henry holds an MSc in Violence, Conflict and Development from SOAS, University of London.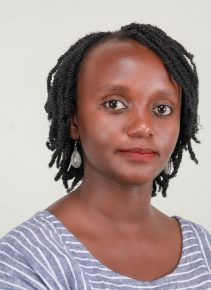 Dorcas Mutheu
Research Assistant
Dorcas joined Publish What You Fund in November 2020 as Research Assistant on our Women's Economic Empowerment project. She has over 6 years of experience in research. Specifically, Dorcas was a research analyst at Busara Center for Behavioral Economics where she ran a number of research projects. She has conducted research in the fields of civil society and learning design in Kenya. Dorcas holds a BSc. in Applied Statistics and is currently pursuing her Master of Research and Public Policy at University of Nairobi.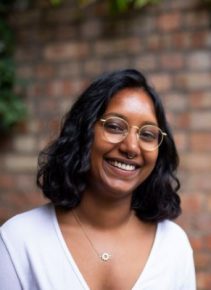 Nadia Meeran
Communications Officer
Nadia joined Publish What You Fund in November 2020 to work as a Communications Officer on the Women's Economic Empowerment project.
Nadia has a background in campaigns, communications and public relations working on the UK Labour Party's election campaigns and projects for trade unions, civil society organisations and charities. Nadia has also gained research and media experience in think tanks including the United Nations University Institute on Globalization, Culture and Mobility and holds a bilingual MSc in International Relations from The Institut Barcelona d'Estudis Internacionals.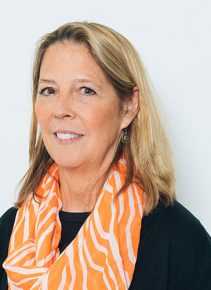 Sally Paxton
US Representative
Sally leads on US implementation of aid transparency commitments from Washington, DC. Sally has worked for the Bill and Melinda Gates Foundation in the Global Health Policy and Advocacy Program, and at the International Labor Organization. She was appointed by President Clinton to serve as Deputy Solicitor of Labor from 1999-2001 and as a Special Associate Counsel to the President at the White House from 1996-1999. Sally received a J.D., cum laude, from Georgetown University Law Center in 1986, a B.A. from Middlebury College in 1978, and is a member of the Bars of the District of Columbia, Virginia and Maryland. Sally joined Publish What You Fund in March 2012.
LinkedIn
Twitter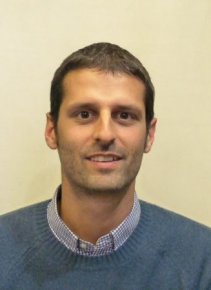 Alex Tilley
Head of Research
Alex oversees Publish What You Fund's research across our various projects and leads the Aid Transparency Index.
He previously worked for over six years at the Natural Resource Governance Institute, managing grants for projects relating to transparency and governance of extractive resources in developing countries. Prior to NRGI, Alex managed the Bolivia Information Forum, a research and advocacy organisation with a focus on human rights and development. Alex has a master's degree in Humanitarian and Development Practice from the Architecture Department at Oxford Brookes University and graduate studies in economics from Birkbeck College. Alex joined Publish What You Fund in January 2019.
LinkedIn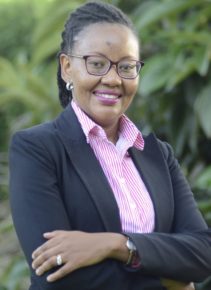 CONSULTANT
Betty Maina is the Managing Director of Brainwave Strategy Consultants, a thinking house that provides consulting services for the development sector. She is a Social Development Specialist with over 18 years experience working in the development sector, having worked in Government, international development organisations such as the World Bank, and Heinrich Boell Foundation and has been providing consulting services to various local civil society organisations. Betty has been involved in providing gendered technical inputs in various projects and policies, including the development of programmes aimed at promoting women's economic empowerment. She developed the Gender Responsive Budgeting (GRB) Guidelines for the National Gender and Equality Commission, following the promulgation of the new constitution, and has been involved in undertaking GRB analyses of several sectoral budgets. Some of the feminist research that she has been involved in more recently includes: Promoting Gender Equity in Science, Technology and Innovation in Africa; Factors affecting women's political participation in Nyamira and Kisii Counties; Women and Constitution Making in Kenya; The Socio-Economic Status of Women in Kenya; Status of Female Genital Mutilation in Kenya.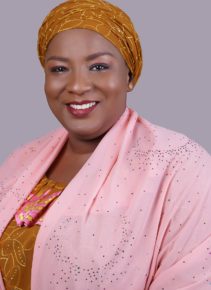 CONSULTANT
Aisha is based in Nigeria and is a Consultant on our Women's Economic Empowerment project. She is also Learning & Development Professional with a master's degree in Advanced Teaching. She is also a certified green belt by the international association of six sigma. She is passionate about women's economic empowerment. She has partnered with several Civil society Organizations in Nigeria to train over 2000 women in the past two years. She is the executive secretary for The Innovative Support Trust Foundation. A nonprofit focused on building the competence of financially marginalized women in Northern Nigeria. Mrs Adamu has a solid commitment to advancing social and gender equality with experience in advocacy. She is currently a member of the implementing committee for women groups' coalition for the COVID 19 response in Kaduna State, Nigeria. The project being implemented by the UN Women is in partnership with the Kaduna State Government.