Transparency at the UN High-Level Panel in Monrovia
Guest blog by Claire Schouten, Integrity Action
Last week saw the third meeting of the UN high-level panel (HLP), which has until May to come up with a vision to shape the post-2015 development agenda. The UN Millennium Development Goals (MDGs) expire in 2015, and many of those goals have not been met as we near the deadline – although there has been some success on access to education and improving access to water, due to economic growth in China and India.
The Liberian president, Ellen Johnson Sirleaf, and her HLP co-chairs – David Cameron and Susilo Bambang Yudhoyono, president of Indonesia – have been tasked with figuring out how to renew or replace the MDGs. This is no small task, with concerns focusing on how to deliver on the current goals as well as agreeing a new agenda with specific, measurable targets.
The meeting was held in Monrovia, where I also spent the week participating in outreach sessions and discussing the national building blocks required for sustained prosperity. What particularly struck me was that the various advisors I met with during the week were fully supportive of the need for transparent, inclusive and accountable management of resources and information. They also agreed these issues should be front and centre of the post-2015 agenda.
These discussions reminded me that a lot has changed since the 2015 goals were formulated. This is a different era – with a global financial crisis and increasing political instability. For that reason, transparency, public accountability and citizen engagement in this agenda are even more critical. Indeed, poor economic growth is a reason to prioritise transparent, accountable financing for the development agenda, including precious aid flows that are increasingly under threat as donor countries feel the economic squeeze.
The UN's official communiqué specifically refers to the need for transparency:
"The global community must pursue economic and social transformation leading to sustained and inclusive economic growth at the local, national and global levels. The protection and empowerment of people is crucial. This will require peace building and stronger domestic institutions — including effective, accountable and transparent governments and peaceful, just and equitable societies that protect and promote human rights and eliminate all forms of violence."
According to HLP advisors, transparency and accountability have been hot topics for the Panel, and certainly a headline topic at the event hosted by ONE and Save the Children. Save the Children UK recently published their proposed new MDGs, including an ask that by 2030, governance will be more open, accountable and inclusive. Transparency – 'information about policy-making and budgeting must be available to the public in an accessible format' – is a specific part of this goal. Likewise, the ONE Open for Development Report says 'openness and information must be at the heart of the post-2015 framework'.
So, it seems that everyone is in agreement: Governance, access to information and management systems are  central to the development narrative. But it will be interesting to see exactly how they feature as a common theme in any new goals that are agreed and how progress against them would be monitored and measured. One option being proposed by Development Initiatives is that access to information should be a standalone goal.
Of course, this is the UN and there many more conferences to come before the new targets are published – with the next HLP meeting scheduled for 25-27 March in Bali. But before a report is delivered to the UN at the end of the year, we can expect much more debate on the post-2015 agenda. We don't yet know exactly what it will look like, but one thing's for certain, transparency and accountability will continue to be watch words for the Panel.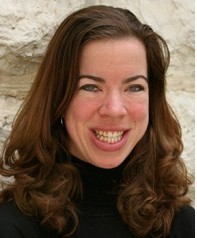 Claire Schouten is an advisor to several transparency and accountability initiatives, including the Construction Sector Transparency Initiative. She leads the Network for Integrity in Reconstruction (NIR), a network of post-war civil society organisations monitoring aid and reconstruction. Prior to joining Integrity Action in 2006, Claire worked as a humanitarian affairs officer with the United Nations Mission in the Democratic Republic of Congo (MONUC).