Connecting Open Resource Flows for Development
Mark Brough will be presenting at the Open Knowledge Conference on Monday 16 September. This blog is in advance of the event and cross-posted here.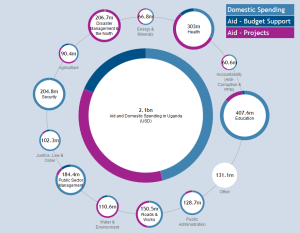 Aid, climate finance, extractives, government budgets, humanitarian aid, contracts and organisation identifiers: there are now a large range of initiatives to open up data on developmental resource flows.
On 16th September at OKCon, we will be co-hosting a workshop on connecting open resource flows for development. There is a lot of discussion right now about joining up these different flows – in terms of interoperability of different standards at the technical level, as well as improved communication among advocates, publishers, and organisers of this data at the policy level.
The workshop will focus more on the policy level; while many of those joining us have been heavily involved in the mechanics of standards for aid data through IATI, wrangling budget data into OpenSpending, and designing new standards for open contracts data, improving communication and learning between different initiatives is an important first step before beginning the work of developing, aligning and implementing standards.
As you'd expect at OKCon, the workshop is intended to be open and participatory, and we're encouraging all organisations to give short (2 minute) presentations at the start about their own area of work and how it might overlap with that of others. We'll then consider what questions we can begin to answer by connecting data together, and discuss shared challenges and opportunities. Finally, we will begin to discuss how the data could be joined up in practice – through the identification of existing standards, initiatives and opportunities for making it happen.
If you're interested in coming along then please get in touch. You'll be very welcome, regardless of your area of interest and level of expertise (the conversation is likely to be detailed, but not technical). The more participants we have the more lively the discussion and chances to share experience so we hope you'll join us.