What we're hoping to see in the next release of USAID data
Guest post by 

Laia Grino, Interaction – cross posted here.

The fourth quarter of fiscal year 2013 (FY2013) recently came to an end. This means that over the next few weeks, USAID will be working to put together its fourth quarter data for public release through the Foreign Assistance Dashboard. This summer, USAID posted information on more than 50,000 financial transactions for the first three quarters of FY2013. As we noted at the time, though the data wasn't perfect, having information at that level of detail was a welcome and noteworthy development. We very much believe in the aid transparency mantra: "Publish what you can, improve over time." In keeping with that spirit of continuous progress, below we offer some recommendations for what USAID could do to make its next data release more useful.
There are other improvements USAID could make. These range from the seemingly nitpicky but actually crucial (like making sure that unique identifiers for organizations are present, consistent and accurate), to the more obviously important (like providing information on results). The way in which data is currently presented on the Dashboard is also an obstacle to use. Still, making these changes would go a long ways to making this data useful to all stakeholders. And that is, after all, the point.
---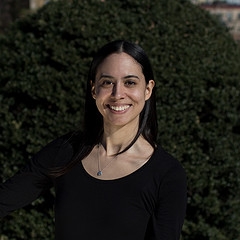 Laia Grino is the senior manager of transparency, accountability and results at InterAction.