The Adaptation Fund publishes to IATI Registry
Guest post by Mamadou Honadia, Chair of the Adaptation Fund Board
The Adaptation Fund has published its project data to the International Aid Transparency Initiative (IATI) registry today. In making its data public and searchable on IATI's platform, the Fund joins 234 other organizations, including the Climate Investment Funds (CIF) and the Gates Foundation, that are helping make aid efforts more effective and transparent.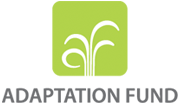 Since it began operating in 2010, the Adaptation Fund has set a brisk pace in establishing efficient, transparent and rigorous processes to provide financing to vulnerable communities in developing countries who are building resilience to the adverse effects of climate change. These range from coastal zone interventions like breakwaters and anti-salt dikes near rice fields in Senegal, to glacial outburst early warning systems in Pakistan and more.
The Fund's progress and successes in creating a comprehensive climate adaptation financing channel have been followed closely by donors, civil society organizations, academics and policy makers around the world. As the Fund works to make its processes and procedures more streamlined, and integrates lessons learned and feedback from stakeholders in an iterative fashion, we believe it's crucial to present our information as clearly and accessibly as possible.
The datasets published on the IATI Registry today include project data from all of the Fund's approved projects. These include those designed and being implemented by all entities, from multilaterals like the UNDP and World Bank, to nationals like the Centre de Suivi Ecologique of Senegal and the Planning Institute of Jamaica.
The Fund's relatively small size has enabled it to be agile as it has blazed the path for direct access to climate financing for developing countries while addressing any capacity weaknesses by offering financing avenues through multilateral and regional entities, and also by launching a readiness program that will assist those entities to be more efficient and have maximum impact in their climate adaptation and resilience programs.
By publishing its first datasets to the IATI registry, the Adaptation Fund is signaling its ongoing commitment to openness and transparency.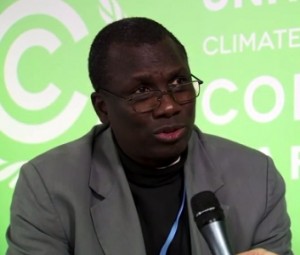 Mamadaou Honadia is the Chair of the Adaptation Fund Board. He is the Permanent Secretary of Burkina Faso's National Council for Environment and Sustainable Development (SP/CONEDD). He has served as Burkina Faso's lead negotiator for climate change, and is a water and forestry engineer.