Why Interaction is publishing to IATI
On Wednesday, Publish What You Fund (PWYF) will launch its 2014 Aid Transparency Index, which ranks donors according to the amount – and quality – of the aid information they publish. As a partner, we know that every year the Index prompts a mad rush around the deadline for data collection, as donors seek to improve their scores. This race to the top is exactly what PWYF aims to accomplish, and in this the Index has proven to be a very effective tool.
Yet the impact of the Index goes beyond just the donors that are ranked – it's also an occasion for the broader transparency community to reflect on where we are. At InterAction, we've been thinking about our own transparency and believe this is the right moment to announce that we are taking an important step forward: I am happy to say that we have adopted an open information policy, and in line with that commitment, intend to publish information on our work according to the International Aid Transparency Initiative (IATI) standard.
Our open information policy is an expression of InterAction's commitment to transparency and openness, and is meant to guide the way in which InterAction shares information. In it, we lay out five principles that underpin our approach to transparency:
Disclose information proactively
Assume a presumption in favor of openness
Provide information in accessible formats
Make it easy to find information
Adhere to high data quality standards
Recognizing that there are times when full transparency may be dangerous or counterproductive, the policy also describes the criteria we will use to determine when not to share information.
Why has InterAction chosen to go down this route?
First, we believe that it is important to practice what you preach. For several years now, InterAction has been advocating for greater U.S. government transparency. We have also worked to improve the transparency of our own community, through initiatives like NGO Aid Map. Showing that we're willing to take the same step is important for maintaining our credibility with our members, donors and partners. Moreover, in 2010 InterAction played a key role in developing the Istanbul Principles for CSO Development Effectiveness, in which CSOs committed to being transparent and accountable. By adopting this policy, we are living up to this commitment and demonstrating that we take our commitments as seriously as we expect donors to take theirs.
Second, we feel an open information policy is just good practice. It is not enough to just say you will be transparent – formally expressing that commitment allows people to understand your approach and also gives them a way of holding you accountable.
Finally, we think it's the smart thing to do. While people often worry about the costs of transparency, we believe that in the long-run, sharing information proactively will save us time. Rather than having to prepare tailored responses to each individual information request, in many cases we will be able to point people to our website to find the information we have available. Like others before us, I expect that the process of becoming more open will also help us improve our internal information management practices, making us more effective as an organization.
As several experts noted in our "Why Transparency Matters" blog series, transparency is a process. It starts with a commitment, but requires ongoing attention and effort. You are never "done" being transparent. In the weeks and months to come, we will be taking both big and small steps to improve our transparency. Making the data already on our website –such as that in our Member Directory – more accessible by making it exportable is a small step (and one we've already taken). Publishing to IATI is a big step, and will take some time to do right. We look forward to walking down this path.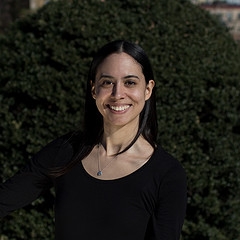 Laia Grino is InterAction's senior manager of transparency, accountability and results. Learn more about open information at InterAction.