Appointment of two new trustees will strengthen our board
We are very pleased to welcome two new trustees to the board of Publish What You Fund. Al Kags and Justine Tordoff bring new skills and experiences that complement our existing board members, and ensure we have a great team to oversee the future direction of the organisation.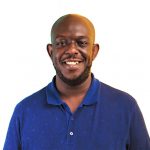 Al Kags is a marketing and communications expert, serial entrepreneur, accomplished writer and poet, passionate futurist and champion of government openness through data. Al is the founder of the Open Institute, an African organisation that works with governments and civil society organisations to promote open government and citizen engagement. He sits on the Technical Advisory Committee of the Global Partnership for Sustainable Development Data, and has served as a member of the Global Open Data Working Group and the Global Open Data Initiative and was the co-chair of the Kenya OGP Working Group, chair of the Kenya Open Data Taskforce and the Kenya Open Government Initiative. Al is a Mandela Washington Fellow (2014) and was recognised as a New Generation African Leader (2013) – African Leadership Network.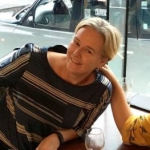 Justine Tordoff is Head of HR at HelpAge International, and has over 18 years' experience of working in large, complex international NGO's on a wide range of HR and organisational development issues. She previously held positions as South Asia Regional HR Manager and Deputy International HR Director at Oxfam, and as HR Director for RedR UK and Transaid. Justine has worked across Africa, Asia, Latin America and Europe. She has experience of large scale humanitarian response and of helping INGOs devolve power and localise their operations.
Gary Forster, CEO of Publish What You Fund, commented:
"We are very excited by these appointments and the additional expertise and perspectives they bring to our board. Al and Justine will help to lead the future direction of Publish What You Fund and ensure we remain a well-run, transparent organisation, focused and committed to our mission.  Their interest in data, development and engagement, experience of managing and mentoring people, of managing budgets and resources, and communications expertise  will be of great value. The team and board are looking forward to working with Al and Justine through the opportunities and challenges ahead."