Women's Economic Empowerment:
building evidence for better investments
We will use a mixed–methods and country–based approach to track funding to the WEE, WFI, WECs and GI. This sequential design involves four stages: (one) inception phase, (two & three) two research phases including desk reviews and in–country qualitative key informant interviews (KIIs) and surveys and (four) the production of a global transparency report.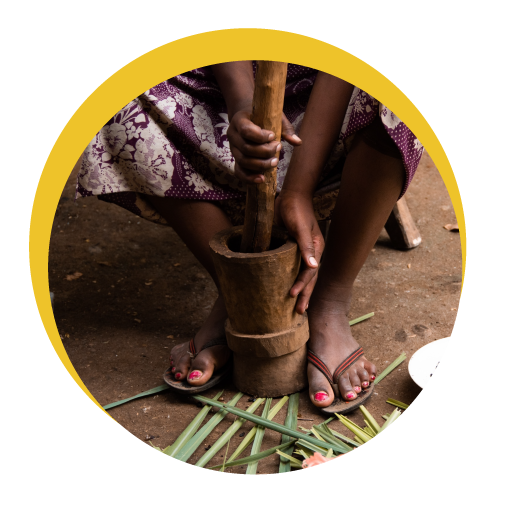 Phase one
INCEPTION AND ASSESSMENT:
Conduct multi–stakeholder consultations to determine the research methodology, definitions and scope
Develop tools to collect data on funding to WEE, WFI and WECs
Develop tools to collect data on the use of the GI approach within funder organisations and project funding
Develop indicators and a survey for a better understanding of GI as an approach among key funders
Phase two and three
RESEARCH
In the next stages of our project, we will conduct country–based research. Phase two will focus on Kenya, Nigeria and Bangladesh. Phase three will focus on Ethiopia, Uganda and Pakistan. In each phase we will:
Conduct desk research and stakeholder mapping to identify funding to WEE, WFI and WECs
Conduct a landscape analysis of GI among funders
Conduct in–country research to validate and supplement our desk research findings
Carry out key informant interviews with government officials, donors, implementers, women's rights organisations and academics
Implement a country funding survey of funding received or generated by organisations working towards WEE, WFI and WECs
Collaborate with national stakeholders and networks to contextualise research and advocacy to build upon their existing knowledge and support ongoing efforts to promote WEE in each country
Targeted advocacy with key funders around findings and policy recommendations
Phase four
COUNTRY REPORTS, GLOBAL TRANSPARENCY REPORT & ADVOCACY:
Synthesise findings from our six focus countries to produce a global transparency report with evidence–based recommendations for funders to improve their collection and publication of related data and information
Conduct targeted engagement with key stakeholders and advocacy activities to disseminate the findings and seek commitments for change
Consult with stakeholders to agree on the long–term housing of tested WEE and WFI funding tracking tools
Evidence
COUNTRY REPORTS
Evidence on 1) what funding towards WEE, WFI, WECs is being spent at the countrylevel, why and with what effect, 2) donors GI approach, 3) how investments have changed over time, including changes
GLOBAL TRANSPARENCY REPORT
Cross-country evidence on 1) trends in donors' funding to WEE, WFI, WECs and the salience of a GI approach 2) evidence on how these investments align with effective WEE interventions, 3) how WEE, WFI and WECs, funding compares to donors' other funding priorities in the economic and productive sectors.
This report will provide evidence-based recommendations for donors to improve their collection and publication of related data and information.
TRACKING TOOLS
Tested tools for tracking funding to WEE and WFI