DFID launches aid tracker
The UK Department for International Development(DFID) has released a new beta platform that tracks this British aid and development money.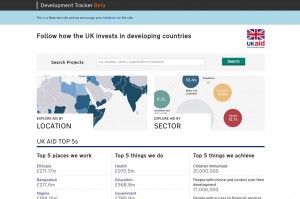 The Development Tracker is completely open source, and uses data published to the International Aid Transparency Initiative (IATI) standard. The hope is that this platform will spur other NGOs and nations around the world to begin thinking more about the possibilities data brings to international development.
David Hall-Matthews, Director of Publish What You Fund, said:
"Not only are we pleased DFID has released their Development Tracker, we are also very excited to see IATI data being used. We hope this will get others thinking about how they can harness open data – not just in the UK but also internationally.
"When more donors publish to IATI, and track their aid in similar ways, we will be closer to having transparent and useful aid data, for the first time."
The Development Tracker will be in beta throughout June, with the full launch slated for late summer. DFID is asking for feedback on the beta version in the meantime.