What we want to see in Mexico
Next week, the world's development actors will meet at the first High Level Meeting of the Global Partnership for Effective Development Cooperation in Mexico. The meeting is an opportunity to kick-start efforts to ensure governments' transparency commitments on development cooperation are met by 2015.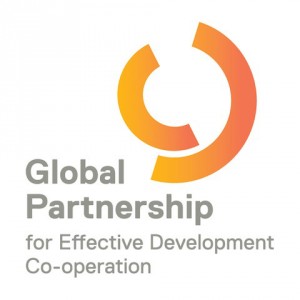 Along with more than 50 other organisations, networks and individuals, we have written advocacy letters to Ministers and heads of agencies/multilateral organisations, telling them to accelerate and deepen their own transparency commitments.
Why?
At the last global meeting in Busan in 2011, development providers made a promise to publish all their aid to a common data standard by 2015.
Now more information on development cooperation is being published than ever before… but the vast majority are still off-track to meet their commitment.
What are we asking?
We call on development providers to:
Accelerate efforts to publish timely, comprehensive and forward-looking data on all development flows in accordance with IATI and improve the quality of published data;
Ensure information on development cooperation is compatible and aligned with partner countries' budgets and systems;
Support specific actions to improve access, dissemination and use of this data by all stakeholders at country level.
Who have we sent it to?
African Development Bank
Asian Development Bank
Australia
Austria
Belgium
Brazil
Bulgaria
Canada
Croatia
Cyprus
Czech Republic
Denmark
European Commission
Estonia
Finland
GAVI Alliance
Germany
Global Fund to Fight AIDS, Tuberculosis & Malaria
Greece
Hungary
Inter-American Development Bank
International Finance Corporation (World Bank Group)
Ireland
Italy
Japan
Korea
Latvia
Lithuania
Luxembourg
Malta
Mexico
Netherlands
New Zealand
Norway
Poland
Portugal
Romania
Slovakia
Slovenia
Spain
Sweden
Switzerland
United Kingdom
UNDP
UNICEF
USA: Department of State
USA: USAID
World Bank
Who's signed up?
Access Info Europe – Helen Darbishire, Executive Director
Africa Freedom of Information Centre – Gilbert Sendugwa, Coordinator & Head of Secretariat
AidData – Brad Parks and Nancy McGuire Choi, Co-Executive Directors
Article 19 – Thomas Hughes, Executive Director
Bond – Ben Jackson, Chief Executive
CAFOD – Graham Gordon, Head of Policy
Canadian Council for International Co-operation – Julia Sánchez, President and CEO
Christian Aid – Alison Kelly, Head of Policy
CIVICUS: World Alliance for Citizen Participation – Dr Danny Sriskandarajah, Secretary General
Council for International Development – Dr Wren Green, Director
DATA Uruguay – Fabrizio Scrollini, Chairman
Development Gateway – Jean-Louis Sarbib, Chief Executive Officer
Development Initiatives – Harpinder Collacott, Director of Engagement and Impact
Dóchas – Hans Zomer, Director
Fundar, Centro de Análisis e Investigación – Miguel Pulido, Executive Director
Global Integrity – Nathaniel Heller, Executive Director
Global Movement for Budget Transparency Accountability and Participation (BTAP) – Rocio Moreno, Global BTAP Coordinator
Integrity Action – Fredrik Galtung, Chief Executive
Integrity Watch Afghanistan – Yama Torabi, Director
InterAction – Sam Worthington, President and CEO
International Budget Partnership – Warren Krafchik, Director
Iraqi Journalists Rights Defense Association (IJRDA) – Ibrahim Al-Sragey, Director
Kepa – Timo Lappalainen, Executive Director
Obong Denis Udo-Inyang Foundation – Emem Udo-Inyang, Director
ODA Watch – Tae Joo LEE, Chair
Open Knowledge Foundation – Rufus Pollock, Founder and President
OpenTheGovernment – Patrice McDermott, Executive Director
Oxfam America
Plan International USA – Tessie San Martin, President/CEO
Publish What You Fund – Dr David Hall-Matthews, Managing Director
Slovak NGDO Platform – Lenka Nemcová, Executive Secretary
Sunlight Foundation – Ellen Miller, Founder and Director
Transparency International – Cobus de Swardt, Managing Director
Twaweza East Africa – Rakesh Rajani, Head
UK Aid Network – Amy Dodd, Coordinator
Ushahidi – Juliana Rotich, Executive Director
World Vision International – Beris Gwynne, Partnership Leader for Global Accountability
Youth Association for Development (YAD) – Atta ul Haq Khaderzai, Chief Executive Officer
Additional for U.S. letter
Individuals
George Ingram – Senior Fellow, Brookings
Ben Leo – Senior Fellow, Center for Global Development
Larry Nowels – Independent Consultant
Diana Ohlbaum – Senior Associate, Center for Strategic and International Studies (CSIS)                                                                      
Organizations
Center for Effective Government – Gavin Baker, Open Government Policy Analyst
Modernizing Foreign Assistance Network – Didier Trinh, Executive Director
ONE – Tom Hart, US Executive Director
Save the Children USA – Carolyn Miles, President and CEO
The Lugar Center – Lori Rowley, Director, Global Food Security and Aid Effectiveness Programs
The Lugar Center – Connie Veillette, Senior Fellow
Transparency International USA – Claudia J. Dumas, President and CEO
Additional for UK letter
ActionAid UK – Jenny Ricks, Director of Policy Advocacy and Campaigns
ONE – Diane Sheard, UK Director
Oxfam GB – Mark Goldring, Chief Executive
Additional for Germany letter
ONE Deutschland – Andreas Hübers, Senior Policy Manager
Open Knowledge Foundation Deutschland – Claudia Schwegmann, Board member
Transparency International Deutschland e.V. – Dr. Christian Humborg, Managing Director
Additional for other letters
AMARRIBO BRASIL (for Brazil)
Transparency International Australia – Greg Thompson, Executive Director, International (for Australia)
Transparency International Korea (South) – Geo-Sung KIM, Chairperson (for South Korea)
Transparencia Mexicana – Eduardo Bohórquez, Executive Director (for Mexico)