The IATI Annual Report, which looks at progress made by donors in publishing their aid data to the open data standard for aid information, was published yesterday.
The highlight for me is that IATI is gaining momentum, with more than 109 new organisations publishing data in 2013 – almost doubling the total number of publishers by the end of the year.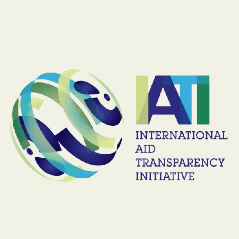 It has been exciting to see a wide-range of organisations publishing through IATI, which represent international, regional and national NGOs, philanthropic foundations and academic, training and research organisations, as well as the first private sector companies. These new types of publishers will help improve the coverage and comparability of information.
There were also five new members to IATI this year – the Adaptation Fund, the Bill and Melinda Gates Foundation, Bond, the European Investment Bank and the Global Environment Facility – bringing the total number of members to 59.
The report shows IATI has proven itself as a strong multi-stakeholder initiative under the strategic leadership of the UNDP, Ghana and Sweden. The support of a multi-stakeholder steering committee has also been crucial in terms of ensuring information published through the standard address the different users' information needs.
As we are reaching the 2015 Busan deadline for publishing to IATI, we expect to see more development cooperation providers using the standard in the coming year. We also continue to press for leadership from the big donor countries who have committed to publishing.
While we are proud that IATI has reached critical mass in terms of membership and publishers, it is now important that donors improve the quality of data and ensure that it can be used to add value at country level. That is what the information is for, and that is where it can make a difference – we cannot lose sight of that end goal.
So on behalf of the team here at Publish What You Fund, congratulations the IATI team on their hard work this past year. We look forward to an even busier year to come!